The Bancroft Hotel had a website, but it was built mostly with images so no search engine (or person, for that matter) could easily find them. Hmm, how to fix that? They also couldn't really update those images without, well, updating the images. Good luck with that.
While we were ramping up the SEO power of the site together with longtime partner John Muldoon of The Watermark Group, we did a full redesign of the site's brand, architecture, and style. They wanted to keep the elegance of the historical elements of the property while at the same time moving away from old-school HTML design to a new database-driven Content Management System (using WordPress). They had some beautiful photography to work with and we integrated that into the content of the site, sprinkled liberally throughout.

We tricked out that top nav bar with some mini-icons. Took some doing do get the hover-over settings just right (if you were curious). They also have quite an extensive Berkeley Attractions page that they can add to with ease. I think they're going to love their new site. I know I do.
Before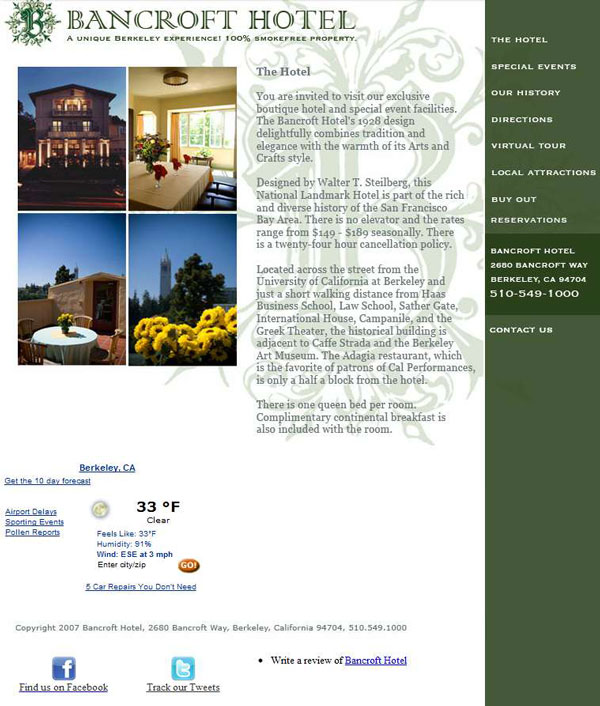 After