Using completely non-scientific methods, InMotion is loading faster than WP Engine.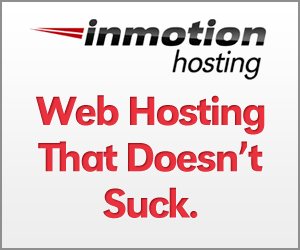 How can that be? Isn't that why we pay the big bucks? To have faster loading pages than the not-so-big bucks? Personally, I don't really get it.
But it happens.
John Muldoon over at Set Up WP has been using InMotion hosting for many of his WordPress hosting clients and he's not looking back. We both used to happily recommend WP Engine (and still do) or another managed WordPress hosting provider. Geez, I've even been recommending GoDaddy lately (and still do).
But neither of those hosts have cPanel and an easy interface to allow you (or your designer or developer) easy access to the file manager, email configuration, quick backups, etc. InMotion does just that.
I think what's happened is that with the acquisition of BlueHost and HostGator by some uber conglomerate, they're consolidating and optimizing and all sorts of positive-sounding adventures, but I've noticed that some sites hosted by those guys are slower or even crash. Ugh. I've been a Gator fan (not of the Florida variety) for years, but things have been going downhill. GoDaddy has actually been improving their offerings and services. Yay! But still, if you don't know the GoDaddy admin area, it takes some getting used to.
Enter InMotion. Straight forward, fairly priced and cPanel access for your hosting. Fast, reliable, all that good stuff that hosts usually offer. If you're ready to get WordPress up and running and you're looking for a fair host that does a good job, InMotion might be just the right place to start.