There are lots of WordPress theme companies out there. How to choose the best?
Ooh, tricky question. In fact, I'll make it even trickier with another question: What do you mean by The Best? How do you define it? That's the hard part. Exactly.
I'll fall back to the car analogies: how do you choose the best car? Remember, I'm not even talking about the model yet, I'm talking about which car manufacturer. Take the top of the line: BMW, Mercedes, Lexus. Talk to someone who knows cars and they'll probably say something like, "You know, you're going to be fine with any of those, they're all top quality with a long track record and excellent maintenance plans." Sure, you'll pay top dollar, but in the long run, it'll be worth it.
Over the past year and 50+ clients, we've been using almost exclusively WOO Themes at our website design business (Likoma). Clients will ask to use another theme and I'll look at it and ask what they specifically like about it. Often it's the actual photos (easy). Maybe it's the colors (super easy). Maybe it's a slider (less easy, but doable). But when it comes down to it, we're talking about a header, a body or content area, a sidebar and a footer. How complicated can it be?
Start with a solid chassis and the rest is stronger.
I have used Elegant Themes and StudioPress's themes extensively. Digging deep into code, fixing, customizing, and redesigning. Elegant Themes has beautifully designed themes and if you like the way they look, you're in luck, but I had a bit of a harder time customizing them. StudioPress was the opposite: they go with simpler, less "design-heavy" styles and you can get in there and customize them fairly easily … especially if you know some CSS and PHP.
It's that last bit that got me, " … if you know some CSS and PHP." Sure, I know my CSS and PHP, but chances are that you don't–and don't really care to. Your business isn't learning CSS and PHP, it's working on your own business. For example, if you wanted to change the color of your navigation bar from blue to light blue, chances are you'd need to get into a bit of CSS. But with WOO, chances are it's built into the theme–or maybe even the theme framework.
WOO Themes
StudioPress
Elegant Themes
There are lots and lots of other players in the WP theme market, but I prefer themes that use a framework. Other theme companies out there include: Thesis, Headway, GraphicPress, etc. and this list is in no way exhaustive. But you don't need exhaustive, you need a few good ones to check out.
When compared to other premium WordPress theme companies, WOO Themes holds their own. WordPress itself is only 10 years old and the premium theme developers only started in earnest a few years ago as they saw the power of WordPress and the worldwide demand for top of the line themes. WordPress is all WOO Themes does. They have dozens of themes, a handful of plugins and their flagship e-commerce product which I hear about again and again as being the best e-commerce plugin out there. As an example of WOO's leadership in the field, StudioPress recommends WOO Commerce for their sites.
WOO Improves the Default WP Menu System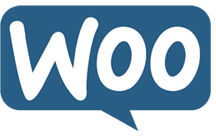 WOO has given back to WP and the community. The current default menu (navigation) system that WP uses (under Appearance –> Menus) was improved greatly by the WOO team. At first, it was a plugin, but then WP saw how strong of a feature it was and they implemented into the core software. It's a pretty big compliment to be integrated into the core–check and see if the theme company you're looking at has given back to the WP community in such a fundamental way.
WOO had more features in the framework than other companies' frameworks. Also more in terms of design and layout. If you're looking to some fancy tricks with your theme, then it doesn't matter too much about basics such as background color and left sidebar or right sidebar layout–you're going to have it custom coded anyway. But for those of us who would like to see how far we can get to get a custom looking site without custom coding, that's where I felt WOO won out.
Are they perfect? Of course not. But they're working on it constantly. Their framework is updated on a regular basis and they keep coming up with new features, plugins, add-ons, and addition to their WOO Dojo product (a suite of plugin-like features so that you don't have to install several plugins, but just one). In fact, that's another reason I went for WOO: I was able to cut out several plugins by using a WOO theme. There are those who say that plugin-like features should remain with plugins and I agree … except when they don't. If a theme can do it well and they are plugins that are useful and can be turned off on and on with a click, I'll take it.
In our analogy, we're down to the car company
Remember, at this stage we're really shopping for a theme company, not even a theme yet–a car company, not the specific car. So I want to know things like how is the company doing with updates, innovation, and maintenance? How many customers do they have and are they happy?
Website –> Transportation
WordPress –> Car
WOO Themes –> Car Company (e.g. BMW)
So far, WOO Themes is it for me. The best? I'm not rating on "best," I'm rating on excellence in many areas. The best? That's for you to decide. But WOO Themes is a solid choice.
WOO Framework
Although I'm classifying this step as the "theme company" I could also mention the WOO Framework. A WordPress theme framework is another layer between WorddPress and the theme itself. Although it might sound like we just keep adding layers which might sound like it's adding complexity, it's more about keeping certain things separate. If I take the car analogy to the framework level, it might be the chassis. It's something you don't really see and in fact, don't really want to see. It's just what holds everything above it. However, it's an important piece. Let's say there's a virus attacking something deeper than the theme. An update to the theme framework might address it and it happens seamlessly and in the background without touching your theme or WordPress. Make sense?
I think there are a few features that are included in the framework (maybe shortcodes) but I'm not sure they're the same with each and every theme, so I'm going to just bundle all of them into the theme post.
Next? We'll finally get to choose a theme. It won't be a shocker … and shouldn't be.